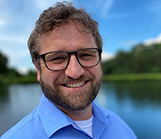 The death penalty in modern America has dropped all pretense of ensuring respect for victims and the accused. Prosecutors need not and often do not ask victims' families whether seeking the death penalty would serve the interests of justice. States and the federal government conduct executions within prison walls, in the wee hours of the morning, using combinations of drugs that sometimes result in gruesome incidents which can only be described as torture.
Violence breeds violence, and state violence is no exception. As recent widespread protests of police brutality show, the public will no longer tolerate violence against the people, in the name of the people.
It's time to put an end to this brutal, arcane institution. Virginians for Alternatives to the Death Penalty and other supporters of abolition will eliminate the death penalty in the Commonwealth of Virginia.
— Rob Poggenklass
---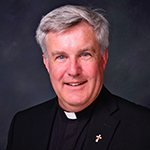 Based upon my years of working as an attorney who worked in the judicial system in Virginia, I believe the inconsistent application of the death penalty should be troubling to all citizens. Whether one lives or dies should not be a crapshoot of circumstances of geography, gender, race, and/or attorney experience and skill. The irreversible penalty should not lie in the hands of fallible human beings.
As a Catholic Deacon, I fully support the Church's teaching that every human life is a sacred gift from God. Virginians for Alternatives to the Death Penalty is committed to the task of respecting the dignity of every person and working to abolish the Commonwealth's role in the taking of human life.
— John Tucker
---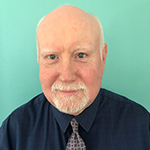 My interest in the death penalty was first stoked when I read John Grisham's "The Innocent Man: Murder and Injustice in a Small Town" years ago. The book and the Innocence Project highlight the number of innocent people on death row and the tragedy that many innocent people have been put to death.
My view of the world is shaped in large measure by my Roman Catholic faith and Catholic social teaching. Capital punishment is an affront to human dignity and should be banished from any just society.
I have been involved in legislative advocacy efforts to restrict expansion of the death penalty here in Virginia for several years. I look forward to the day it is abolished; I want to be on the right side of history when that day comes.
— Jimmy Culpepper
---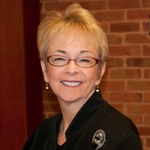 I was shocked and saddened to learn that Virginia holds the "silver medal" for the most people executed for capital crimes since 1976. Since that date, Virginia has killed 113 men and women with varying crimes, varying psychiatric conditions, varying traumatic upbringings, and a vastly varying quality in their lawyers. Only Texas has killed more people – a bloodcurdling 568 men and women. This is not a distinction of which anyone should be proud.
The death penalty is particularly disturbing when we recognize the repeated and frightening failures of our criminal justice system. For every 9 persons executed in the United States since 1976, one person on death row has been exonerated. That means a one-in-ten chance of making a catastrophic mistake. And for what? A punishment that is demonstrably ineffective as a deterrent to others; a costly and protracted process that re-victimizes victims and their families; and an institution that dehumanizes both defendants and those who must work with them every day.
Virginia can do better. Virginia can be better.
I am proud to be part of an organization that advocates an end to capital punishment in the Commonwealth and deploys the talents of its members to achieve that goal.
— Jayne Barnard
---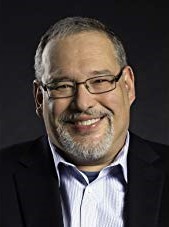 I became interested in the death penalty after I met Laura Anderson, spiritual advisor for Douglas Christopher Thomas. Chris was the second-to-last juvenile offender executed by the Commonwealth of Virginia before the Supreme Court outlawed the practice. Laura and I decided to write a book about Chris' case, and I quickly learned about all that can and do go wrong during a death penalty trial and subsequent appeals. Tragically, it's a long list.
While writing the book, I met the legendary death penalty abolitionist Marie Deans who worked with the men of Virginia's death row – fighting to improve conditions of incarceration, searching for qualified lawyers to defend the men, and sitting with the condemned during their final hours of life in the death house.
Marie became my friend, and I was so moved by her advocacy that I decided to write a second death penalty book – this one about Marie's life and career.
Just as Laura led me to Marie, Marie led me to Joe Giarratano and Russ Ford. Joe spent 39 years in prison, including 11 years on Virginia's death row, for a crime that I do not believe he committed. Russ Ford served for over a decade as the head chaplain at the Virginia State Penitentiary, a "parish" which included the men of death row.
As my friendship with Joe and Russ grew, I found myself going from an academic who writes about the death penalty to an advocate who opposes it.
The lessons that I learned from Laura, Marie, Russ and Joe convinced me that the death penalty is wrong. It doesn't deter. It costs too much. It's applied in a discriminatory fashion against minorities and the poor. It can leads to the conviction of the innocent. It damages correctional staff, the execution team, and the families of both the victims and the defendants.
Plus it's immoral. To paraphrase Sister Helen Prejean, it's moral lunacy to argue that we should kill to show that killing is wrong.
I am proud to be a member of Virginians for Alternatives to the Death Penalty and to join the fight against state-sanctioned killing.
— Todd Peppers
---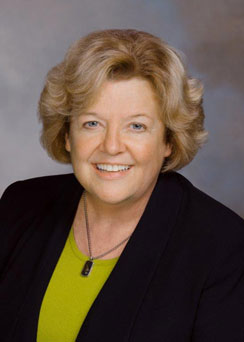 My personal story as a social justice and human rights advocate began in high school when I recognized the unfairness and pervasiveness of discrimination. The more I learned, the more I came to understand the assault on human dignity present in our criminal justice system, from sentencing for minor offenses, through the arbitrary, cruel and unusual punishment of the death penalty.
VADP does important work toward finding and advocating for alternatives to the death penalty and in asserting our shared values of compassion and respect for all.
— Jean Segner
---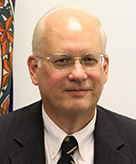 If recent science has taught us anything, it that men and women have been wrongfully convicted for crimes they did not commit. If government programs have taught us anything, it is that they make mistakes. And when the penalty is death, the punishment is irreversible and final … and the mistake cannot be rectified. That is reason enough to end the death penalty.
Virginians for Alternatives to the Death Penalty is the only broad-based coalition — with members on the political Right and the political Left — actively working to restrict and ultimately end use of the death penalty in Virginia. It deserves the support of every thinking Virginian.
— Chris Braunlich
---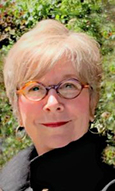 The death penalty first ignited a visceral reaction on a college field trip to the State Penitentiary. My professor and advisor was a member of the State Board of Corrections and a powerful mentor. Being in the electric chair chamber was horrific, and I questioned how we could possibly justify state killing.
Frank Coppola was executed in that same electric chair in August of 1982. My mother had passed away a few weeks prior and my father two years before that. I also had two children at that time. The juxtaposition of death and new life loomed large, and the intentional killing of Frank Coppola affected me intensely.
That began many years of phone calls, letter writing, petitioning and emailing my opposition to the death penalty here in Virginia and across the country. The death penalty is morally wrong, unfair, discriminatory and strips us of our humanity.
VADP is leading the charge in Virginia and I believe we will, in the near future, see capital punishment eliminated. I proudly support VADP and am honored to be a board member. It is a blessing to work alongside all those who fight for abolition of the death penalty.
— Nancy Ritter
---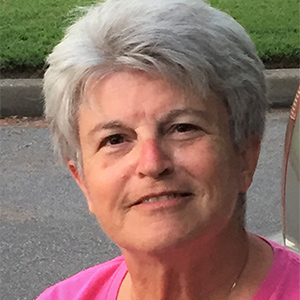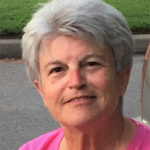 In 1992 the state of Virginia executed Roger Coleman, a man that many believed was innocent. I was shocked that we might murder an innocent man. In 1993 I read Sister Helen Prejean's book, Dead Man Walking, and began to educate myself on capital punishment. I was horrified at what I learned.
Given the number of people exonerated due to post-conviction evidence of innocence, it is more than likely that many innocent people have been executed. Armed with this knowledge, I became a vocal activist to abolish the death penalty.
Thou shalt not kill applies to individuals and to the government. The death penalty defies logic and reason.
— Theresa Dunleavy
---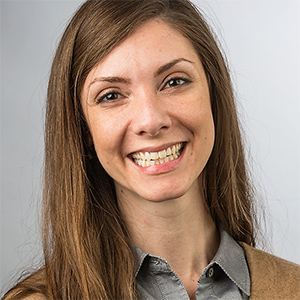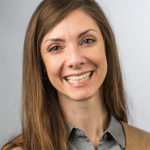 I grew up learning to follow Jesus and believed that every human life was eternally precious. Only very recently did I see how inconsistently we as a society were ascribing value to people. I was changed when I had an opportunity to sit and listen to murder victims' family members tell their stories of pain and loss. Rather than seek vengeance, they came to learn that they could find healing by advocating for the life of the person who killed their loved one. This was more radical forgiveness than I had ever seen, and their depth of love exposed my own shallowness.
I began to read Jesus' story with new eyes, seeing that he was on death row and executed by the State. I believe that today the same violent nature which killed Jesus kills the people he taught us to love.
I can also see the evolution of lynching to executions in the South and the judicial systems created to uphold white supremacy. The stats about who is executed and who is exonerated uncovers both our racial prejudice and our desire for vengeance above truth.
I want to end this cycle of violence maintained by the death penalty, and that's why I support the VADP.
— Carissa Phillips
---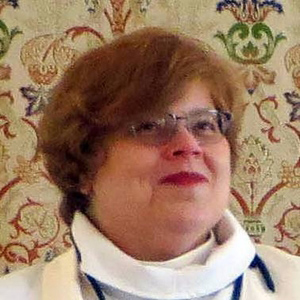 I am deeply convinced of the sanctity of human life because I believe we are all made in God's image. That conviction was strengthened by the 10 years I worked as a chaplain in two state psychiatric hospitals.
In those settings, I learned how people with severe mental illness who commit crimes can either be served well by the state or served poorly — to the point of death through neglect or overt killing by the death penalty.
Knowing that so many people who wind up charged with crimes and imprisoned suffer from mental illness, I am passionate about preventing their execution. But fundamentally, I am against killing in any case, for any reason.
— Rev. Connie Clark
---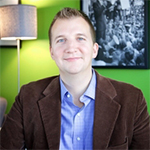 I believe our journey as humans and as Americans is one of progress and equality, and the death penalty is completely at odds with both of these concepts. On a basic level, it's wrong that a government is in the business of killing people. But we also know that the death penalty doesn't work as a deterrent or as a way of achieving some sort of vengeance for an awful crime. We should be looking for more just, humane ways of treating each other, not looking backward to a more archaic time.
My wife works as a mitigation specialist and attorney, and over the years has told me many stories of people who were wrongfully convicted, cases improperly handled and people just treated inhumanely. This has solidified my opposition to the death penalty over the years, and the issue has become even more important to me.
As an organization, VADP is in an exciting and unique position. By being part of VADP, supporters have an opportunity to play a significant role in the abolition of the death penalty in a state where the death penalty has been such a big part of the criminal justice system for so long. It's a strategic thinking, ambitious organization, and I'm excited to be a part of it.
— RJ Bee
---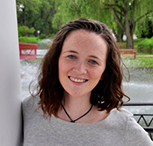 Over the past three years, I was a full time seminarian at Wesley Theological Seminary in Washington, DC. From the very first class, my faith was challenged. One of the most beautiful things of the seminary environment is that your faith is questioned, broken down, and then built up through deeper learning and understanding of Scripture and its interactions with other texts, and the ministry that we were engaging in during our internships.
In July, I was finally able to embody and live out the justice and compassion that I believe I am called to. For a long time I have wanted to participate in action that would share the Gospel through my actions. I recently participated in the fast and vigil to abolish the death penalty. I fasted for 90 hours and held vigil on the steps of the Supreme Court of the United States (SCOTUS). I cried as I heard stories of young children, moms and dads who were murdered. I cried as I heard the stories of those who were wrongfully convicted of the murders, and how they fought to prove their innocence.
We are not meant to disengage, we are called to engage. We are called to do more. We are called to walk the extra mile, to give the clothes off of our backs, to offer that dollar. Not everyone is called to advocate on the steps of the Supreme Court, but everyone is called to take care of the least, the lonely, and the lost, and I hope that you find a way in which you can live our your call to compassion and justice. I believe that VADP seeks to do just that; to engage and push boundaries and envelopes as we seek to abolish this cruel and unusual punishment.
— Emma Johnston
---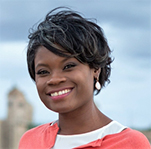 The death penalty is not about whether people deserve to die for the crimes they commit. The real question of capital punishment in this country is, Do we deserve to kill?" These wise words were written by Bryan Stevenson in his book, Just Mercy. The answer to Stevenson's question is a simple one — no one deserves to kill just as no one deserves to die. That 'no one' includes the people as well as their government.
As a capital defense attorney, I have observed the grave injustice capital punishment injects into our justice system. I have witnessed the suffering and harm it causes to clients and their loved ones. Victims rarely find closure as capital litigation can span decades. Inconsistencies in the law, racial prejudice, economic and geographic disparity, are just a few of the number of ways that capital punishment is riddled with unfairness. Even if there were a way to impose the death penalty fairly, it would still be an affront to dignity and a violation of our most basic human rights. There is no just or decent way to impose death.
It is for these reasons that I support VADP, an organization dedicated to educating the public about alternatives to the death penalty. Together we can make a difference and abolish this outdated and inhumane practice.
— Kristina Leslie
---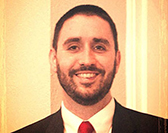 As a person of faith, I support the work of VADP because of my theological convictions about the immorality of the death penalty and the sanctity of human life. As my tradition teaches that that all humans are created in the image of God, I don't think that the state should have license to end prematurely the life of any human being.
On a pragmatic level, we know that the death penalty does not serve as a deterrent to violent activity. Also, given the careful research about unfair bias and errors in convictions and sentencing, it is even more urgent that this form of punishment be taken off the table as a viable option.
Toward this end, I have found the advocacy and public witness of VADP to be greatly important work. It is a joy to join the board and participate with others in their efforts to establish alternatives to this practice in the state of Virginia.
— The Reverend Doctor Marc J. Boswell
---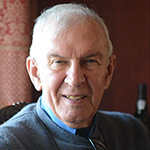 If a social justice movement can also be a "business," I often ask: What business are we in as abolitionists?
The answer, I believe, is that we are in the business of saving lives. The lives of the wrongly convicted already on death row. The lives of the erroneously prosecuted, the poorly represented, the racially persecuted.
We work toward this end by our unending efforts at the state level to reduce death sentences and executions. One day our increasingly successful movement will happily cease the need to exist. We will be out of business.
— Paul O'Shea
---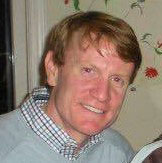 My opposition to the death penalty runs deep. As a child, I participated in execution vigils. I recall being horrified that our Commonwealth would kill another human being. I am not sure at the time I really understood all the reasons I could oppose the death penalty. I just knew that my moral code sensed something was amiss – that the death penalty was fundamentally an unforgiving and vengeful act against another human being.
The practical unfairness and injustice associated with the death penalty is largely what appalls me today. It could not be more clear that the death penalty discriminates against the poor, minorities, and the mentally ill. I fear that innocent lives have already been taken. An execution is a scarily irreversible and final action.
I urge my fellows to recognize that the death penalty is bad public policy. A death sentence is extremely costly to taxpayers and not a deterrent to capital crime. The death penalty does not produce the desired outcome.
I am a strong supporter of VADP because it is looking for alternatives to the death penalty. The organization advocates for morally and justly punishing those convicted of the most heinous crimes – and doing so in ways that effectively and efficiently use public resources. I see growing success of the movement away from the death penalty across the US and would like to see some of the same results in Virginia.
— Adam Northup
---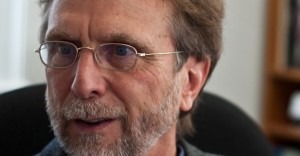 I can't remember ever not being opposed to the death penalty, which is probably the reason I didn't bother to explore why I felt that way until well into my adult years.
Over time, I became aware of the arguments for abolition — economic and racial inequities; the irreversibility of the death sentence; numerous documented cases of innocent people who have been executed or almost executed; and the fact that capital punishment does not deter killing, but may actually breed violence in our society.
It is hard to fathom now, but 150 years ago most of the people living in the United States supported or tolerated slavery and opposed women's suffrage. Only 50 years ago, there were no civil rights laws prohibiting race discrimination in housing, employment or voting. And, ten years ago almost no one could have predicted that we were on the cusp of marriage equality.
I believe that one of the next great advances will be eradication of the death penalty. The Supreme Court may never (again) rule that the death penalty is unconstitutional. And Congress may never have the political will to abolish it at the federal level.
But organizations like VADP are successfully moving state elected officials across the nation to listen to their constituents and pass laws ending capital punishment. Five states, including neighboring Maryland, have dropped the death penalty in the last six years.
At some point — in the near future, I hope — every state will have banned capital punishment or refuse to carry out executions, effectively eliminating the death penalty in the United States. I joined the VADP board to help make Virginia one of the next, not one of the last, to do that.
— Kent Willis
---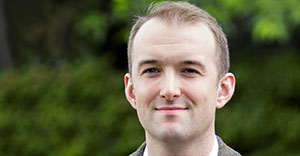 For a while I've found the death penalty to be a deeply troubling form of punishment. First, there is no recourse. We have seen several recent cases in which an individual was sentenced to death using evidence that had been tampered with or, as in the case with FBI cases, deeply flawed. In addition, we have also seen examples of individuals being sentenced to death because of prosecutorial misconduct.
In many of these cases, their sentence was viewed as a "clearcut" use of capital punishment only to be cleared later on. While some innocent individuals on death row have been rightfully released, some have already met a different fate.
Second, as a crime-fighting tool the death penalty has been an overwhelming failure. An overwhelming number of criminologist, as well as law enforcement officers, have noted that the threat of death has done nothing to deter violent acts. According to polling, law enforcement officers – those on the frontline of crime fighting – have ranked the death penalty "at at the bottom… when it comes to wise spending to fight crime."
Finally, my chief reason for opposing the penalty relates to my overall concerns regarding government coercion. I believe in limiting the role of government in all facets of public policy. This includes areas where there clearly is a role for government such as public safety.
While there might be a role for government in this space, it must also be met with a great deal of public scrutiny and questions whether executing another individual just promulgates barbarism. Not only do I question the use of the death penalty as a form of punishment and deterrence, but also the very concept of state-sponsored execution inflicted on other human-beings by people who are all too human as well.
— Ewan Watt
---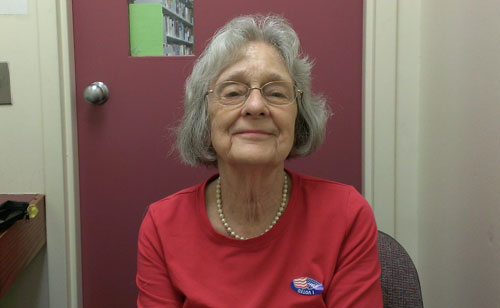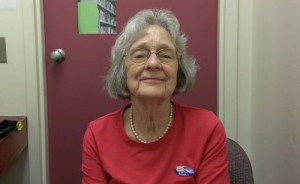 I continue to believe the death penalty is a violation of our human rights and poses the danger of killing an innocent person.  As the mother of a murder victim, I oppose the taking of a human life as a punishment for the loss of my daughter, murdered in Fredericksburg, Virginia, on November 4, 1994.
My donation is in the mail.
With best wishes,
Neva Herrington
---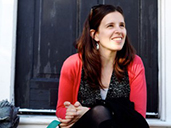 As a Virginian, born and raised, I've always cared about making a difference in my community. Growing up, I volunteered at the local food pantry, baked cookies for the fire fighters who lived across the street, and donated my old clothes to the domestic violence shelter. Whenever I saw a problem, I felt compelled to address it by taking action with my family and friends. As I grew older and gained my own resources, I began to understand the importance of philanthropy and donated money to the people I saw hurting and the places I saw helping.
All the while, Virginians for Alternatives to the Death Penalty was addressing, and continues to address, a problem that I wasn't seeing– people being killed by the death penalty. As the only organization educating Virginians about our state's death penalty, one of the most deeply flawed systems in the country, I am moved by their commitment to social justice and the deep understanding of the life of every human being. As the rest of the country looks to Virginia to be the first southern state to abolish the death penalty, I am proud to support this organization. This year, I made my first gift to VADP, but I can guarantee that it won't be my last.
Will you consider joining me and make a gift today? With our help, VADP can educate fellow Virginians about alternatives to the death penalty and create meaningful change for families, communities, and the state of Virginia.
Thanks,
Colleen Clark
---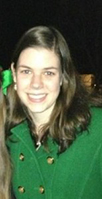 My name is Molly Easton and I am a huge supporter of Steve Northrup and VADP. Before being introduced to Virginians for Alternatives to the Death Penalty, I had no interest in the complex issues behind this policy. I could see no way in which the death penalty or criminal justice system could be improved or affected my life.  It was a normal day for me as a senior at Walsingham Academy in tiny, touristy Williamsburg. My religion class, Doing Faith Justice, had for the past few days been filled with the details of Troy Davis, a death row inmate from Georgia widely believed to be innocent. My teacher Mrs. Kelleher, a passionate defender of social justice, had given us articles about the case, and had attended a peace vigil in Richmond in support of Troy. There, she was lucky to meet Steve Northrup, and immediately bonded with him over their mutual Notre Dame connection. He was kind enough to speak to our class about VADP, a different case involving Justin Wolfe, and the moral and practical case against the death penalty.
Mr. Northrup captured the full attention of my class, no easy feat, with his patient explanations and meticulous details of the case. We walked out of the auditorium outraged by this injustice, but also very impressed with his advocacy. It became clear that such a miscarriage of justice is a human rights violation, one that we should all care about. I spoke to him for a few extra minutes as he was kind enough to answer all my questions and give me handouts with statistics about the death penalty.
Since then, VADP has deeply affected my interests and passions. I have returned to them for information about the Justin Wolfe case and how to help. I took a class at University of Virginia called "Prisons and U.S. Society." I love watching documentaries and reading up on other death penalty cases, staying informed on this crucial issue. None of this would have happened without Mr. Northrup's life-changing presentation. I will always be grateful to him and VADP for the vital and necessary work they do.
— Molly Easton
---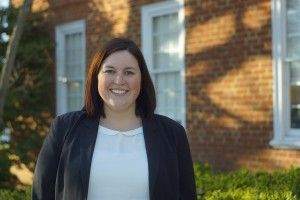 Thoughts on capital punishment and VADP
The death penalty represents one of society's great inconsistencies. Murder is illegal in every state, yet a high percentage of states retain the ability to use execution as the ultimate punishment. This always strikes me as inconsistent. Despite spirited arguments to the contrary, there is no deterrent effect and it remains significantly more expensive than life in prison without parole. Yet, the primary reason for my opposition is human error. There is no way to guarantee that the courts will get it right, and one person executed that was wrongly convicted is simply one person too many.
Speaking from my policy experience, Virginia for Alternatives for the Death Penalty, as the only single-issue death penalty abolition organization, is a critical component to working towards ending the death penalty in Virginia. The Virginia General Assembly pace is so rapid that having a specialized organization dedicated to educating legislators and spearheading abolition efforts is essential. Legislators and multi-issue coalition members rely on this leadership to both advocate for bills promoting positive change and working to defeat death penalty expansion efforts. Every winter, VADP truly is at the front lines.
— Virginia Podboy, VADP Board Member
---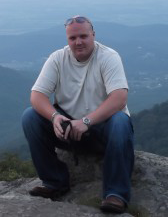 I was a juvenile at the time of the crime, so I wasn't given the death penalty, but it could have easily gone a different way.  I was falsely convicted and I can tell you, the only hope an innocent man has in prison is that the truth will come out some day.  That is why I'm proud to join the Board of VADP and why you should support their work – because I know they are fighting for justice.  How can there be justice when there is an irreversible penalty?  Government doesn't always get it right; I'm living proof of that. 
— Michael W. Hash, 2013
---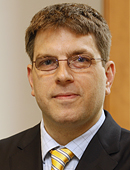 My opposition to the death penalty arose out of my work with felons in a furlough program in Cleveland, Ohio.  Getting to know people who had committed crimes, often terrible crimes, was an eye-opening experience.  These were fundamentally good people.  Often they were mentally ill, usually they were addicts, in every case they were complex human beings who could not fairly be judged by their worst moments.  I worked with one inmate in particular, Thomas, who had served over 25 years for a murder he committed as a young man.  The Thomas I came to know was was one of the humblest, most decent, caring people I've ever met.  For years after I worked with him, Thomas would return to my office to talk, to bring me gifts, to thank me for helping him, and to learn how he could help other people in his situation.  I started to ask myself why someone like Thomas could be afforded a chance to rehabilitate himself, to become the person he was capable of being, while others who committed similar crimes would be written off by society entirely and killed by the state.
Having now worked on death penalty cases for over a decade, I believe that the single biggest determining factor to whether or not a particular defendant gets the death penalty isn't how terrible the crime was, or how malicious or dangerous the defendant is; it's the quality of his or her legal representation.  With few exceptions, defendants who are fortunate enough to receive quality court-appointed attorneys (or are rich enough to be able to hire them) avoid the death penalty.  More often than not, it's simply the luck of the draw.
The criminal justice system is inherently limited by the flaws of its participants.  Prosecutors overreach, as in the Justin Wolfe case, where their fervor to obtain a death sentence led the Prince William County Commonwealth's Attorneys to fabricate a prosecution against an innocent man and to hide evidence that contradicted their theories, conduct that federal judges described as "abhorrent to the judicial process."  Defense attorneys make mistakes, because they are overburdened, lack the resources they need, and sometimes are simply incompetent.  Judges err, because putting on a black robe doesn't make them infallible and because there is often tremendous political pressure on them.  My more recent work with The Innocence Project has shown me that the system fails, and that it does so more often than any of us would like to believe.  In my view, it is unconscionable to allow such an imperfect system to make the ultimate, irreversible decision to end a human life.
I will continue to support VADP until we abolish the death penalty once and for all.
— Matthew Engle, VADP Board President
Matthew Engle is also co-director of the Innocence Project Clinic at the UVA School of Law and represents clients on Virginia's death row.
---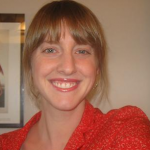 I donate to VADP because I believe in its mission and because it has become a part of my support community as a murder victims' family member.  In 2001 I lost my Dad and step-mom to a brutal murder.  When I went to the trials I continually heard how the death penalty was being sought to bring justice to the victims' family, when in reality, my sister and I had specifically asked the prosecuting attorney to work towards life imprisonment.
To think that a person could be killed for my justice doesn't align with my belief system and is a burden I carry.  The thought that another family would have to grieve this death for my justice is haunting.  The death penalty won't honor my dad and step-mom, or bring any sort of healing.
Nobody wants to live in a violent community and those of us for and against the death penalty alike are against murders and innocent people being tried and charged for crimes they didn't commit.  I believe that we, as a culture and a country, are smarter than the system we have in place.  I donate to VADP because they're working hard to create a different sort of system- one that I believe would bring me more healing and peace.
— Linell Patterson
---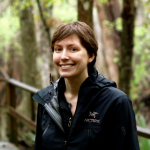 I oppose the death penalty because the only thing it contributes to our society is the multiplication of existing pain.  Where one daughter has lost a father, an execution makes it two.  It falsely promises healing to grieving family members and then drags them through years of court proceedings where the names spoken most often are not those of their wives or sisters or mothers, but of the defendants.  It makes even good people cheat and destroy evidence to secure a sentence of death –such as here.
It is expensive – Fairfax County, for example, recently took on the cost of three capital trials to secure a death sentence for one man who was already on death row in another state.  It is barbaric and anachronistic – Virginia's lethal injection "cocktail" has and continues to include drugs prohibited for animal euthanasia, banned for export by the European Union, and condemned by their own manufacturers for such use.
I oppose the death penalty, and I support VADP because it serves the desperately-needed purpose of giving a voice to reasoned death penalty opposition in the Commonwealth of Virginia, where men and women are generally executed faster and with fewer procedural protections than anywhere else in the country.
— Meghan Shapiro, Esq.
---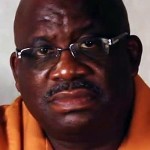 My name is Jerry Givens and I've lived in Richmond, VA my whole life – 59 years.  During a 17 year span I killed 62 men for the Department of Corrections.  I never got any extra pay for doing it.  I thought that it was the right thing to do.  I thought then that this was what these people deserve for the heinous crimes they committed… the death chamber was empty then, all of a sudden, these guys went out and did something that caused them to lose their life.
We'd join hands and I would pray with them.  And if they didn't want to pray, when I shaved their head I put my palm on there and I prayed silently for them.  Some of them were hard.  It made you get home and think about it.  I made up my mind that, if someone was innocent, then I wouldn't want to be a part of that.  So I asked myself and started praying over it and said, "God, if I killed an innocent person, forgive me".
I look at it now and I can trace back where things started to go wrong in their lives.  Instead of passing laws to increase the death penalty, why not put them toward schools, which is where these problems start?  Then you can save money.  The death penalty is expensive.  It takes millions to kill someody.  You can take 2-3 million dollars just to take a life, or you can take a half a million to save a life – what is more important?
The state of Virginia looks at death as a form of punishment.  A lot of people look at it as revenge.   But death is something that we all have to face.  We should be more advanced about life because Jesus was executed, and we're still executing people today.  But you don't have to kill them.  You can let them die there in prison.  The judge can even call the sentence "death in prison".  The thing is the killing, that's the thing.  Virginia kills people.  And who are we?  The executioner.  I didn't enjoy what I was doing.  I didn't enjoy killing and I wouldn't wish that burden on anybody.
I believe the death penalty is wrong and I support VADP because they are working hard to end it in Virginia.
— Jerry Givens
---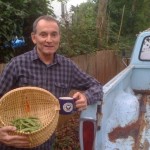 Life is precious.  Murder is a heinous crime that takes away that life all of us crave to keep.  And yet, even when there is no doubt that a person has taken another life, that life is still precious.  I have been to death row, visiting three men, two of whom are dead now and one who has recently been taken off death row and will likely be freed soon.  That afternoon nine years ago has changed my life forever, it is the reason I serve on the VADP board, and why I am fighting as a Christian for life.
Lastly, practically speaking, the cost to keep someone in prison an entire lifetime is less than to keep an inmate on death row because of the legal work required to allow re-examining  that verdict.  To those of us who work to balance our state budget, this reason alone is enough to end the death penalty.
— Greg Gelburd, MD
---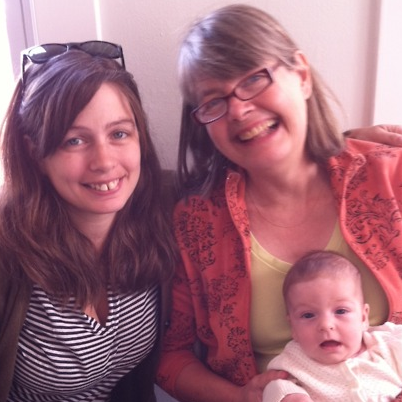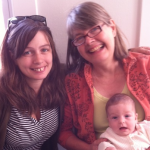 I've been a strong supporter of VADP ever since I moved to the Commonwealth from Washington DC, in 1997. The realization that i was moving into a death-penalty state was one of the very discomforting ways in which that simple move across the Potomac River seemed to plunge me back into the Middle Ages. (The other one was the continued existence– and occasional use– of the anti-sodomy laws  here.) I felt a responsibility, as a Virginian, to try to end this very anti-humane and unfair practice as soon as possible.
I grew up in England. My father was an unpaid civil magistrate, sitting on a district court bench pro-bono for one day a week. One of his other occasional responsibilities was to go and be a witness when the Oxford Assize Court would be hanging someone. He always came home from those executions very somber… and then, in the late 1960s and early 1970s a nationwide movement to abolish the death penalty eventually became successful. So I know that can happen– here, as well as there. meantime, looked at globally, our country's continued embrace of capital punishment seems like a very pre-modern way for our society to be acting.
I am also a Quaker, and know that there is that of the Divine in everyone– and that everyone is capable of continued transformation in their own lives. I find it quite unacceptable that our state, or any state, would seek to cut off that process by taking it upon itself to simply snuff out the life of a citizen. I feel blessed to be able to work with the great, inspiring group of people who make up VADP.
— Helena Cobban (The photo is of me with a daughter and a grand-daughter.)
---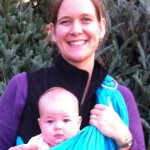 I am opposed to the death penalty because I believe that life is sacred. As a Christian minister, I am a disciple of Jesus who was himself an innocent man executed by the state. I follow Jesus' teachings to go beyond the call of the Ten Commandments that teach us that to kill another person by any means is wrong (Exodus 20:13) and to love my enemies (Matthew 5:44). Jesus teaches forgiveness without limit (Matthew 18:21-22) and that the greatest commandment is that we love one another( Matthew 22:36-37). Ultimately, I believe that no one is outside of the reach of God's redeeming love.
— Rev. Lauren Ramseur