VADP Staff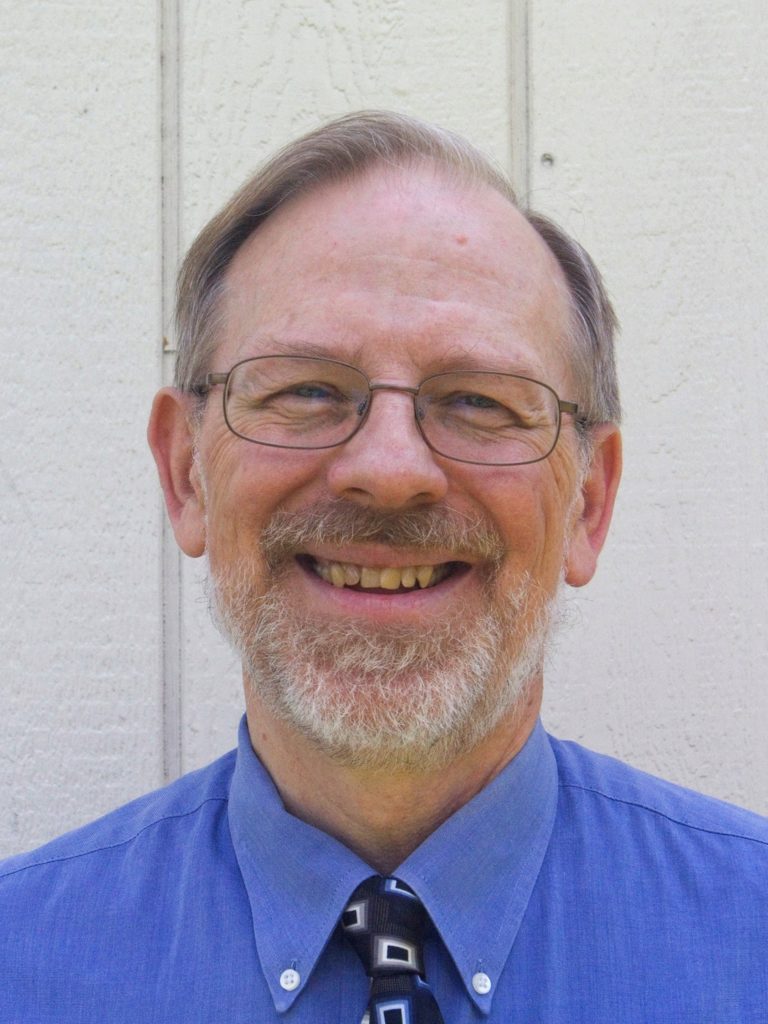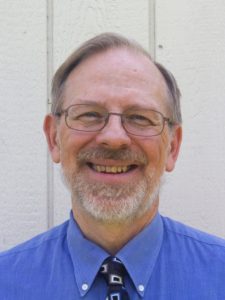 Michael Stone
Administrator
Michael Stone is the Administrator of Virginians for Alternatives to the Death Penalty.  Prior to this position, he worked as a Field Organizer for the National Coalition to Abolish the Death Penalty.  In that role, he worked with abolition organizations in Virginia, Missouri, South Dakota, and Pennsylvania
Michael has spoken about capital punishment to faith communities and other organizations across the Commonwealth.  He has also identified opponents to the death penalty among "unlikely allies" – including political conservatives and violent crime victims.
Michael also worked for 25 years in social ministry for Office of Justice & Peace for the Catholic Diocese of Richmond from 1984 to 2009.
Michael earned Bachelor of Science degrees in Economics and Urban Planning from the Massachusetts Institute of Technology and an M.A. degree in Pastoral Ministry from Boston College.
---
DALE BRUMFIELD
Executive Director
Richmond-area author Dale Brumfield is Executive Director for Virginians for Alternatives to the Death Penalty. He is also the author of ten books, including The Virginia State Penitentiary: A Notorious History, published in 2017.
Dale's interest in death penalty abolition dates to 2010 with the publication of a guest opinion for Richmond's Style Weekly magazine titled Double Lifers. Since then, he has authored numerous anti-death penalty pieces for the Richmond Times- Dispatch, North of the James magazine, Richmond Magazine, the Rappahannock Review and the website Bearingdrift.com.
As Executive Director for VADP, Dale organizes grassroots support and engages conservative, libertarian and evangelical groups on key VADP initiatives, including severe mental illness and the death penalty, among others.
Dale received his Bachelor of Fine Arts from VCU in 1981, and in 2015 returned to VCU to earn his Master of Fine Arts. He lives with his wife Susan in Doswell.
---
VADP Board of Directors
Jayne Barnard
Jayne Barnard is Emeritus Professor of Law at William & Mary. She spent more than three decades working for civil rights and civil justice around the country in addition to her academic work. She served as President of the ACLU of Virginia from 2010-13.
Jayne is a nationally recognized expert in corporations, corporate governance, and securities regulation law. Her work was instrumental in Congress passing the Crime Victims Rights Act of 2004, which allowed victims of crime to offer victim impact statements prior to sentencing of offenders.
---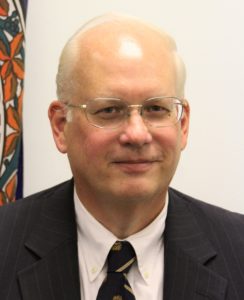 Chris Braunlich
Springfield, VA
Chris Braunlich is President of the Thomas Jefferson Institute for Public Policy. He is a former President of the Virginia State Board of Education and served as an elected member of the Fairfax County School Board for eight years.
An active Republican, Chris was Chief of Staff to Congressman John LeBoutillier, Assistant Vice President at the National Association of Manufacturers, President of the Alexis deTocqueville Institute, and Vice President of the Center for Education Reform. He serves on the board of College Access Fairfax, a non-profit helping low-income students access financial aid for college. He is Treasurer of Step Up for Virginia's Kids, a new non-profit providing private school scholarships to low-income K-12 students.
Chris is a graduate of Hofstra University and resides in Fairfax County with his wife, Eileen. They are the parents of four grown children and grandparents to two bubbling grandchildren.
---
Nicholas Cote
Alexandria, VA
Nicholas Cote is an activist for a free, prosperous, and inclusive society. He works as Director of Donor Communications for the National Right to Work Legal Defense Foundation. He currently serves on the board of directors of FairVote Virginia and is a former board member of the Republican Liberty Caucus of Virginia.  Nicholas graduated from Providence College in 2008 with a B.A. in political science and American studies. He lives in Huntington in Fairfax County with his dog Ollie, a beagle mix.
---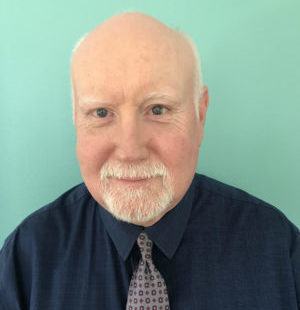 Jimmy Culpepper
Jimmy Culpepper is a retired safety and occupational health professional and an active member of the Church of St. Therese's Justice and Peace Committee and several other social justice organizations, including the Tidewater Sowers of Justice and Virginia Organizing. He has been active in legislative advocacy for several years seeking an end to capital punishment in Virginia and restricting its expansion. Jimmy lives in Chesapeake and has been married to his high school sweetheart Cathy for 44 years. They have 2 married daughters and 4 grandchildren.
---
Kristina Leslie
President of the Board
Kristina Leslie is a Assistant Federal Public Defender. In the past she has worked with the Capital Defender Office in Northern Virginia, which exclusively represents those charged with capital murder at the trial level. Prior to that, she worked as a public defender in Baltimore City for four years.
Kristina is a graduate of Washington & Lee School of Law, and earned her B.A. in Psychology and History from Emory University. She lives in Northern Virginia with her husband, Edward. They enjoy outdoor activities and renovating their home.
---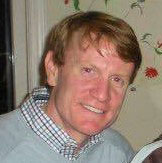 Adam Northup
Richmond, VA
Adam Northup leads product innovation & development, strategy formulation, and capability advancement efforts at LOCUS Impact Investing and the parent Virginia Community Capital. He provides advisory and investment management services to philanthropic institutions wanting to unlock and deploy financial assets locally.
He previously served as CFO for Capital One's Commercial Real Estate business and Commercial Operations. He has worked with non-profits in development, strategic & resource planning, financial planning, analysis & accounting, and event organization roles.
Adam has lived almost his whole life in Virginia, including college and graduate school at the University of Virginia. He has been committed to the finding alternatives to the death penalty and a supporter of VADP for many years.
---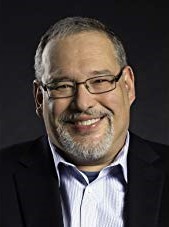 Todd Peppers
Todd Peppers holds the Henry H. and Trudye H. Fowler Chair in the Department of Public Affairs at Roanoke College. He also serves as a visiting law professor at the Washington and Lee School of Law.
Todd's research and writing interests include judicial institutions and the death penalty. He is the co-author of A Courageous Fool: Marie Deans and Her Struggle Against the Death Penalty (Vanderbilt University Press, 2017) (with Margaret Anderson) and Anatomy of an Execution: The Life and Death of Douglas Christopher Thomas (Northeastern University Press, 2009) (with Laura Trevvett Anderson). Todd is currently working on the biographies of former Virginia death row inmate Joseph Giarratano and former Virginia death row chaplain Russ Ford.
Raised in Omaha, Nebraska, Todd remains a proud Cornhusker. He lives in Salem, Virginia with his wife Michele and their two children.
---
Carissa Phillips
Charlottesville, VA
Carissa works for Campaign Monitor, an email marketing & automation software company, where she helps businesses and nonprofits reach their audience. She's an aspiring activist and a member of a multi-ethnic faith community in Charlottesville with her husband.
Before moving to Virginia, Carissa volunteered for four years with Big Brothers Big Sisters in their STARS program which provides mentoring to children with incarcerated parents. She worked for a Phoenix-based non-profit doing web design and later started a company to help non-profit employees communicate with their supporters.
Carissa grew up in Dallas, Texas and attended Baylor University where she earned a Bachelor of Arts in Graphic Design in 2003.
---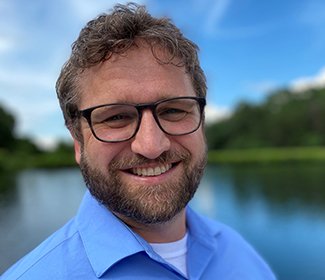 Rob Poggenklass
Rob Poggenklass is an attorney at Legal Aid Justice Center, where he works on reforming the criminal legal system. He also teaches two clinics at the University of Virginia School of Law. Rob previously worked on behalf of indigent clients at Iowa Legal Aid and as a public defender in Newport News, and on criminal law reform at the ACLU of Virginia.
Rob was raised by two public school teachers in Guttenberg, Iowa. He studied philosophy and music at Cornell College and spent four years as a journalist at small-town newspapers before attending law school at William & Mary. He lives with his wife, young son, and dog in Charlottesville.
---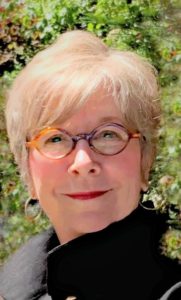 Nancy Ritter
Richmond, VA
Born and raised in the Northern Neck of Virginia, Nancy has had the good fortune to spend her entire life in Virginia. She has spent many years as a volunteer for organizations including CARITAS, St. Mary's Episcopal Church, and VADP.
Nancy earned a B.A. in Sociology from the University of Mary Washington and completed the Education for Ministry program through Sewanee, the University of the South. She is married and has three adult children, five grandchildren, a dog and two cats.
---
Jean Segner
Jean Segner is a marketing and growth strategist, helping businesses and non-profits deepen relationships with their most important constituents and stakeholders. Jean enjoyed a long tenure with several of the region's largest banking and insurance companies, including SunTrust, Genworth, and Wells Fargo predecessors Wachovia and Central Fidelity before beginning work as an independent consultant.
A long-time social justice and human rights advocate, she currently serves on the Boards of Diversity Richmond and Richmond Triangle Players. Jean is a graduate of the University of Tennessee and the Graduate School of Banking at the University of Colorado.
---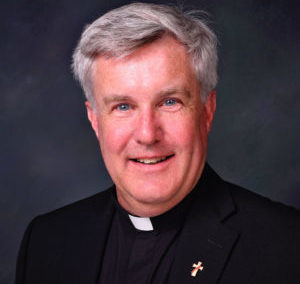 John Tucker
John Tucker served as Chief Staff Attorney of the Court of Appeals of Virginia from 1990 until his retirement in 2018. In 2012, he was ordained as a Deacon for the Catholic Diocese of Richmond and since that time has served at St. Paul's Catholic Church in Richmond. John is a native Richmonder who received a B.S. from the University of Virginia in 1981, a J.D. from the University of Richmond in 1985, and a M.A. in Theology from St. Leo University in 2012. He is married and has two grown children.
---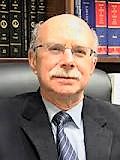 Gerald Zerkin
Richmond, VA
Gerald Zerkin grew up in Queens, NY and Bethesda Maryland. He received his B.A. from Brandeis University in 1971, his M.A. from U.Va. in Art History in 1975 and his J.D. from Boston College Law School in 1976.
He has practiced law in Richmond since 1976, in private practice, specializing in civil rights, criminal defense, and habeas corpus, and with the Federal Public Defender, and as Capital Resource Counsel, always with an emphasis on capital cases. He represented 15 Virginia death row inmates and numerous federal capital defendants.
He has received the Harry Carrico Professionalism Award from the Criminal Law Section of the Virginia State Bar and the Thomas More Award from Boston College L.S. He is a Fellow of American College of Trial Lawyers.