VADP Staff
Michael Stone
Executive Director
Michael Stone is the Executive Director of Virginians for Alternatives to the Death Penalty.  Prior to this position, he worked as a Field Organizer for the National Coalition to Abolish the Death Penalty.  In that role, he worked with abolition organizations in Virginia, Missouri, South Dakota, and Pennsylvania
Michael has spoken about capital punishment to faith communities and other organizations across the Commonwealth.  He has also identified opponents to the death penalty among "unlikely allies" – including political conservatives and violent crime victims.
Michael also worked for 25 years in social ministry for Office of Justice & Peace for the Catholic Diocese of Richmond from 1984 to 2009.
Michael earned Bachelor of Science degrees in Economics and Urban Planning from the Massachusetts Institute of Technology and an M.A. degree in Pastoral Ministry from Boston College.
He is a former board member of the Virginia Catholic Conference and the Virginia Interfaith Center for Public Policy.  He currently serves on the board of directors for the Richmond Peace Education Center.
Michael has worked on issues as diverse as economic justice, affordable housing, abortion, stem cell research, assisted suicide, globalization, fair trade, immigration reform, capital punishment, and socially responsible investment.
He has been married for 27 years to Ruth Anne Young, and is the father of two young men who are 21 and 19 years of age.  He is a long-time member of the Men's Choir at the Cathedral of the Sacred Heart, taught Christian Formation classes to high school students, and served as the Treasurer for his son's Boy Scout Troop.
---
VADP Board of Directors
Mary Atwell
Roanoke, VA
Mary Atwell is a Professor of Criminal Justice at Radford University where she also chairs the Criminal Justice department.  A Virginia citizen since 1972, Mary grew up in St. Louis, Missouri and attended Webster College and Saint Louis University.  Much of her research has involved topics related to capital punishment and she has published Evolving Standards of Decency:  Popular Culture and Capital Punishment (2004) and Wretched Sisters:  Examining Gender and Capital Punishment (2007).  She is at work on a revised edition of Wretched Sisters and on a study of the execution of foreign nationals in the United States.
Mary served on the board of VADP from 2003 to 2008.  She also serves on the Board of Directors of the Women's Resource Center of the New River Valley and of Bethany Hall, a residential drug treatment center for women in Roanoke.
---
Marc Boswell
Richmond, VA
Marc Boswell is a Visiting Professor of Theology and Ethics at Union Presbyterian Seminary. Marc graduated with a Bachelor of Science in Religious Studies from the University of Mount Olive, and then completed a Master of Divinity from Union Presbyterian Seminary and a Doctorate of Philosophy in Theological Studies from Garrett-Evangelical Theological Seminary (at Northwestern University). He is an ordained minister with the Free Will Baptist church. His doctoral research and writing interests focus on the intersection of racism, religion, and culture.
Marc has also taught at Virginia Commonwealth University and the University of Mount Olive. From 2013-2014, he served on the board of Area Congregations Together in Service (ACTS), and he was a volunteer teacher with Offender Aid and Restoration, both at their main location and the Richmond City Jail.
---
Nicholas Cote
Alexandria, VA
Nicholas Cote is the founding President of Right Way Forward Virginia, a nonpartisan libertarian advocacy organization dedicated to promoting liberty, dynamism, and equal rights. He is also currently the Director of Donor Communications for the National Right to Work Legal Defense Foundation and a former board member of the Republican Liberty Caucus of Virginia. With experience and networks in libertarian and conservative politics, he is particularly interested in engaging the political "right" about alternatives to the death penalty. Nicholas graduated from Providence College in 2008 with a B.A. in political science and American studies.
---
Matthew Engle, Esq.
Charlottesville, VA
Matthew Engle is an attorney in private practice who represents those accused of capital murder. He is the former legal director of the University of Virginia Law School's Innocence Project Clinic. Before coming at UVA, Matthew worked at the Office of the Virginia Capital Defender, a public defender office that specializes in capital murder cases. At the Office of the Capital Defender, he represented indigent clients facing potential death sentences in trial courts throughout northern Virginia and on appeal to the Supreme Court of Virginia.
Matthew, a Cleveland native, graduated from Washington and Lee School of Law in 2001. Afterward, he worked in Charlottesville at the Virginia Capital Representation Resource Center, where he represented Virginia death row inmates in state and federal habeas corpus litigation, appeals and clemency proceedings.
---
Michael Hash
Ruther Glen, VA
"I was a juvenile at the time of the crime, so I wasn't given the death penalty, but it could have easily gone a different way.  I was falsely convicted and I can tell you, the only hope an innocent man has in prison is that the truth will come out some day.  That is why I'm proud to join the Board of VADP and why you should support their work – because I know they are fighting for justice.  How can there be justice when there is an irreversible penalty?  Government doesn't always get it right; I'm living proof of that." – Michael W. Hash, 2013
---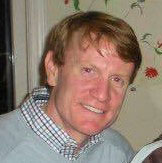 Adam Northup
Richmond, VA
Adam Northup has lived almost his whole life in Virginia, including college and graduate school at the University of Virginia. He has a varied background of professional experiences ranging from an outdoor experiential educator to his current position managing financials at a Fortune 500 company. Adam has worked with non-profits in development, strategic & resource planning, financial planning, analysis & accounting, and event organization roles. He has been committed to the finding alternatives to the death penalty and a supporter of VADP for many years.
---
Paul O'Shea
Fairfax, VA
Paul O'Shea is a graduate of Marquette University's college of journalism. His 40-year professional career consisted of assignments with corporations, public relations firms and financial services organizations. Following retirement, Paul began a 19-year involvement with the death penalty abolition movement — with the ACLU's Capital Punishment Project and then the National Coalition to Abolish the Death Penalty where he served as a director from 2004 to 2014. Paul joined the VADP board of directors in 2015.
---
Beth Panilaitis
Richmond, VA
Beth Panilaitis earned a Bachelor of Social Work from Virginia Commonwealth University and a Master of Social Work with a concentration in policy from the University of Connecticut. From 2008-2010 she served as the Executive Director of VADP and was an Advisory Board member of the Dreams Project of Witness to Innocence to examine how to provide better supports for death row exonerees. From 2010-2015, Beth served as the Executive Director of ROSMY, a Richmond based nonprofit that provides support groups to LGBT youth in Richmond and Charlottesville and conducts trainings for human services providers throughout Central Virginia on working with LBGT young people.
Beth's policy and direct service experience has included working with homeless individuals and families, "at-risk" youth, incarcerated individuals, and individuals who are dually diagnosed. She has also been adjunct faculty at the VCU School of Social Work. She has a long history within the Episcopal Church including serving on the Episcopal Standing Commission on Domestic Mission and Evangelism from 2003-2009 and serving as an elected deputy to the Episcopal National General Convention from 2000-2006.
---
Virginia Podboy
Richmond, VA
Virginia Podboy is a Richmond native eager to provide legal services to those in the community. Virginia attended George Mason University in Fairfax graduating magna cum laude with a Bachelor of Arts degree in Government and International Politics. She spent an extended semester at Oxford University's New College, where she studied the European Union. After undergraduate studies, Virginia attended the Columbus School of Law at the Catholic University of America and graduated in 2012.
During law school Virginia interned at the Equal Employment Opportunity Commission in the Appellate Division where she assisted attorneys in writing briefs and preparing oral arguments. She also clerked at Washington D.C. labor law firm Mooney, Green, Saindon, Murphy, and Welch, P.C., where she assisted attorneys preparing federal court pleadings as well as ERISA compliance oversight over several major pension and health plans. Additionally, Virginia served as Executive Editor of the Journal of Contemporary Health Law and Policy as well as Student Bar Association Director of Communications and 3L Representative.
After graduating law school, Virginia worked for two years as a lobbyist for the Virginia Catholic Conference in the areas of poverty/public benefits, health care, housing, and criminal justice. Virginia is licensed to practice law in the Commonwealth of Virginia.
In her spare time, she enjoys reading and cooking as well as spending time with her husband and their dog, Tort.
---
Rev. Lauren Cogswell Ramseur
Richmond, VA
Lauren is a 1996 graduate of James Madison University with a BA in Interdisciplinary Social Science and a 2000 graduate of Candler School of Theiology of Emory University with a Masters of Divinity.  She was ordained as a minister in the Presbyterian Church (USA) in November of 2000.
She became deeply involved in the anti-death penalty movement while serving as a pastor at the Open Door Community in Atlanta, GA where she organized to end the death penalty and led the vigils at the state capital when executions were scheduled.  She provided pastoral care for five years for men on death row, including accompanying Jack Alderman and Curtis Osborne through their death watch and exeution.  She also served on the board of directors for New Hope House, a ministry to people on Georgia's death row and their familis.  Following that work, she became engaged in the field of restorative justice, and became a victim outreach specialist, working with family members of victims in death penalty cases.  She served as the Project Coordinator for the Council for Restorative Justice and assisted in the training of defense attorneys and victim outreach specialists in the work of Defense Initiated Victim Outreach (DIVO).  She has served a s a victim outreach specialist on death penalty cases in Georgia, Florida and Virginia.
---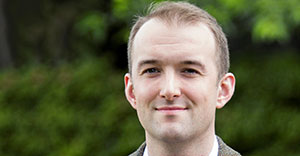 Ewan Watt
Alexandria, VA
Ewan Watt is the senior manager of external relations at the Charles Koch Institute where he focuses primarily on coalition development around criminal justice reform. Before joining the Institute in 2013, Ewan worked running public affairs campaigns in London and Washington, D.C. on issues such as privacy, telecoms, and international trade. A native of Scotland, he is a graduate in politics and international relations from the University of Aberdeen. He lives in Alexandria, Virginia with his wife and son.
---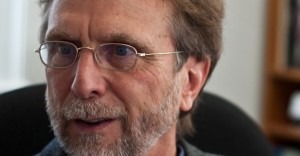 Kent Willis
President of the Board
Arlington, VA
Born and raised in Virginia, Kent is a 1971 graduate of William and Mary with an AB in philosophy.  He worked in Richmond as an advocate for progressive issues for nearly 40 years, first for environmental reform (Bay Committee) and later for the rights of persons with disabilities (Goodwill Industries) and racial fairness in housing (Housing Opportunities Made Equal, where he was executive director for five of his ten years with the organization).   From 1987 to 2012, Kent was employed by the American Civil Liberties Union of Virginia, the last 23 years as executive director.  At the ACLU, Kent helped to establish Virginians to Abolish the Death Penalty, VADP's predecessor that formed in the late 1980s.  In 1998, he secured a grant to produce the first comprehensive study of the death penalty in Virginia, Unequal, Unfair and Irreversible, which was followed by Broken Justice, a second critique of the death penalty by the ACLU.   Importantly, the ACLU recognized VADP as the state's preeminent voice for death penalty reform and provided free office space and clerical support for its Richmond operations for nearly ten years as a means of advancing the shared objectives of the two organizations.
Kent has been married to Sheila Crowley, president of the National Low-Income Housing Coalition, since 1984.  He has two step-daughters and six grandchildren.