Meet the VADP Executive Director
Dear VADP Friends & Supporters,
It is my privilege as Chair of the VADP board of directors to introduce you to our new Executive Director.
Michael Stone worked for the National Coalition to Abolish the Death Penalty (NCADP) as a field organizer from 2011-2013.  He has thirty years of experience working with the faith community, government, and community organizations on a wide range of social justice issues.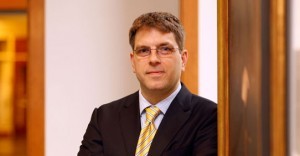 Michael has served as a board member for the Virginia Catholic Conference, the Virginia Interfaith Center for Public Policy, and the Richmond Peace Education Center.  He earned Bachelor of Science degrees in Economics and Urban Planning from the Massachusetts Institute of Technology and an M.A. degree in Pastoral Ministry from Boston College.  If you want to see his complete biography, click here: https://www.vadp.org/about-us/staff-board/.
I have known Michael for several years through his work at NCADP.  I speak for the entire board of directors when I say that we are thrilled to welcome him as our new Executive Director.
Michael brings a strong intellect, tireless work ethic, and deep passion for achieving the abolition of capital punishment in the Commonwealth.  His experience working with diverse coalition partners such as the Virginia Catholic Conference and ACLU of Virginia will serve us well.  We are fortunate to have him.
Below is a brief message from Michael.  I am excited about working together to make VADP an even stronger and more effective organization.
Best wishes,
Matthew Engle
***********************
Friends,
Many people begin their involvement in the abolition movement through participation in execution vigils.  I was one of these people.  Just a a few months after moving to Richmond in 1984, therer was an execution at the old penitentiary in the heart of the city.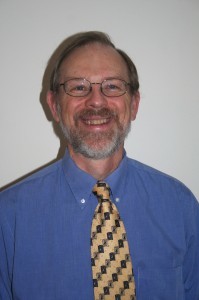 I joined the execution vigil that evening, standing silently with a candle along with forty others in front of the massive brick wall surrounding the penitentiary as cars whizzed by only feet away from us.
On the other side of this busy four lane road was a raucous group that held placards with ugly messages and yelled racist chants like "burn the N-word."
In that moment my cool intellectual opposition to the death penalty became a passionate personal commitment.  My Catholic faith told me that a public policy engendering such hateful and racist displays had to be evil and must be overturned.
In the 30 years since that evening I have learned much about the system of capital punishment in the United States.  I have organized lobbying days at the Virginia General Assembly and led public education sessions on the death penalty.
I now feel privileged to be leading VADP twenty-four years after its founding in 1991.  Together with the VADP board of directors, I am working to expand our base of support among the people of Virginia, especially among political conservatives.
Member engagement will be a major priority in the coming year.  I plan to have regional gatherings of VADP supporters in the spring and autumn.  We are also exploring the possibility of a statewide gathering to celebrate our accomplishments and to energize people for the work that lies ahead.
I need your help and support in order to make these plans a reality.  If you can organize a "friend raiser" for VADP or an educational event in your area, please contact me at <michael@vadp.org> or # 434-960-7779.  I would also like to hear from you if there are prominent conservatives in your community to whom I should reach out.
I look forward to meeting many of you in the coming weeks & months.
Best wishes,
Michael Stone
Executive Director