How Virginia's Death Penalty Finally Ended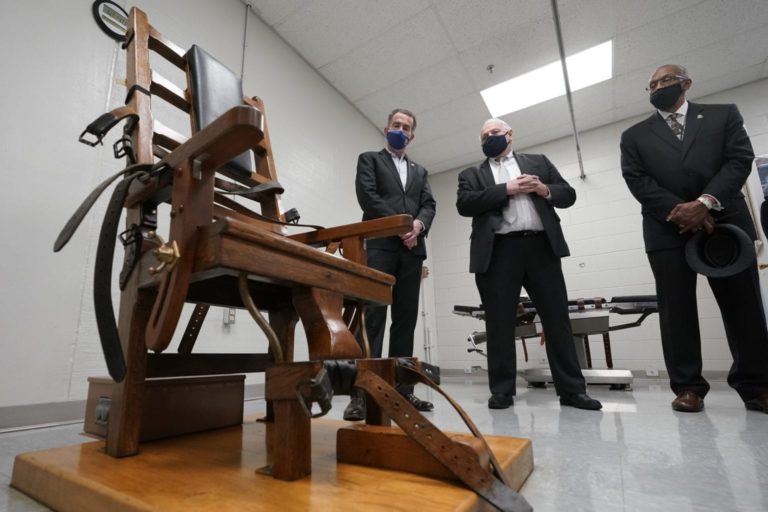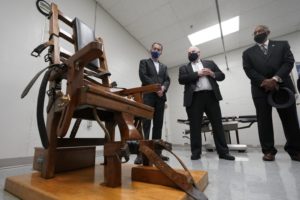 May 7th, 2021
The commonwealth was once the epicenter of executions. Now the first former Confederate state has abandoned the practice. How a small group of activists helped turn the tide against capital punishment.
Martin Luther King III: 'Death penalty was never intended … to give Black families like mine so-called justice'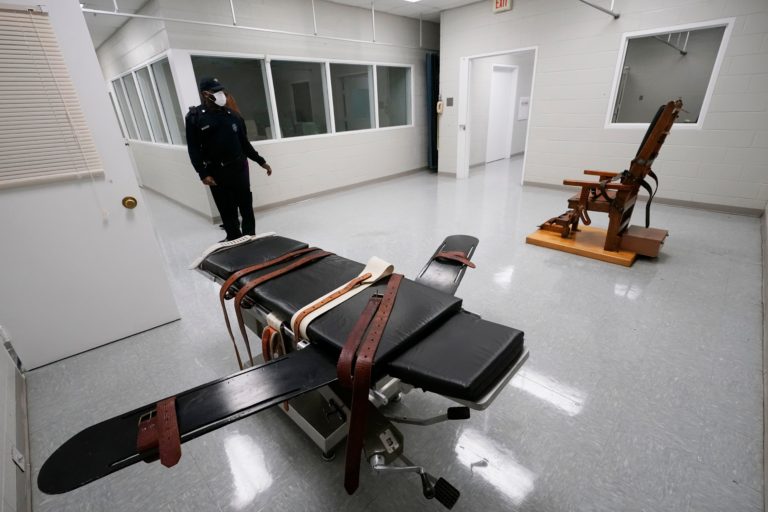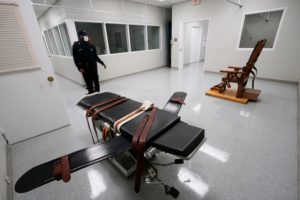 April 17th, 2021
As the united South goes, so goes the nation." These words by W.E.B. Du Bois explain the South's strong influence on human rights issues in the United States. The South has often failed to pioneer change. Too frequently, its history of racial oppression and lynching has gone untold and unaddressed.
Virginia Abolishes the Death Penalty After 413 Years and 1,390 Executions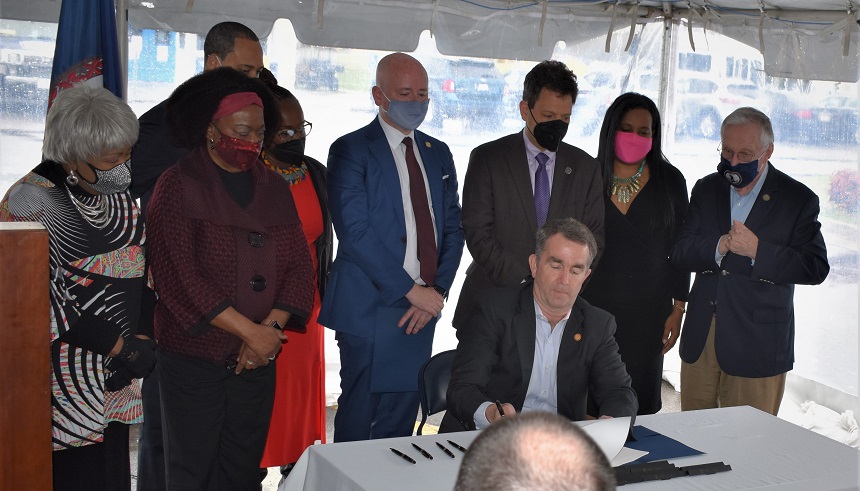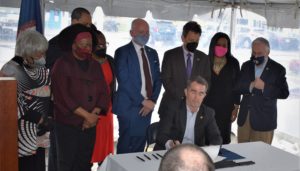 On March 24th, Governor Ralph Northam signed legislation that abolished capital punishment in Virginia.  This was truly a day to celebrate!
Thirty years ago the founders of what came to be known as VADP took the first steps toward ending state-sponsored killing.  Our journey is now almost over, thanks to all of you and many others who supported us in every way over these decades.
Here is how we were able to achieve this milestone, which is having a huge impact on the national abolition movement.
Like everyone else, we had to dramatically adjust our work last year in response to the COVID-19 pandemic.  Fortunately, Field Director Dale Brumfield and I had been working from home for several years, but we had to learn how to convene people online and give virtual presentations.
In the spring I produced online Insider Updates and Abolition University sessions about the national abolition movement and how our work in Virginia advances the broader national mission.
The Richmond Times-Dispatch carried VADP President Kristina Leslie's op-ed, "Death penalty repeal is essential to racial healing," on July 2.  "Nowhere is racial bigotry more insidious than in the application of America's harshest punishment — death," she wrote.
The Washington Post published an op-ed by board member Paul O'Shea, "The time has come to end Virginia's death penalty," on July 26. "[Abolition] will be a historic step in acknowledging the systemic injury inflicted on Black Virginians over centuries," he wrote.
In September VADP allied with Virginia Interfaith Center for Public Policy to link abolition with wider criminal justice reform.  Justice Reform Organizer Rev. LaKeisha Cook became a key ally in our work to build support within the African-American community, particularly with religious leaders and their congregations.
In the latter half of 2020, Dale and I met with over 50 members of the Virginia General Assembly by phone or Zoom to discuss death penalty abolition along with our lobbyists.  Between these dialogues and advocacy by our supporters in key legislative districts, we steadily built support among legislators.
This work culminated in a series of General Assembly committee hearings and floor debates in January and February of 2021.  VADP, our lobbyists, and our allies helped to organize prosecutors, victim family members, faith leaders, and civil rights advocates to testify for ending capital punishment.
Our legislative patrons – Del. Mike Mullin and Sen. Scott Surovell – led the bills through the long legislative process.  Powerful floor testimony by legislators who lost loved ones to homicide helped secure the final victory.  All seven of the murder victim family members who serve in the General Assembly voted to end capital punishment.
Without your financial support and advocacy, we would not have achieved our goal of becoming the first Southern state to end the death penalty.  All of us at VADP are deeply grateful.
Michael Stone
VADP Executive Director