Daughter of one of Morva's victims seeks clemency for her father's killer
By Frank Green
The daughter of one of two men slain by William C. Morva is asking Gov. Terry McAuliffe to spare his life.
In an email to members of the media on Wednesday, Rachel Sutphin, daughter of Eric Sutphin, wrote: "I am against the death penalty for religious and moral reasons.I have fought and will continue to fight for clemency for all death row inmates until Virginia declares the death penalty unconstitutional. Read More >>
Abolish the Death Penalty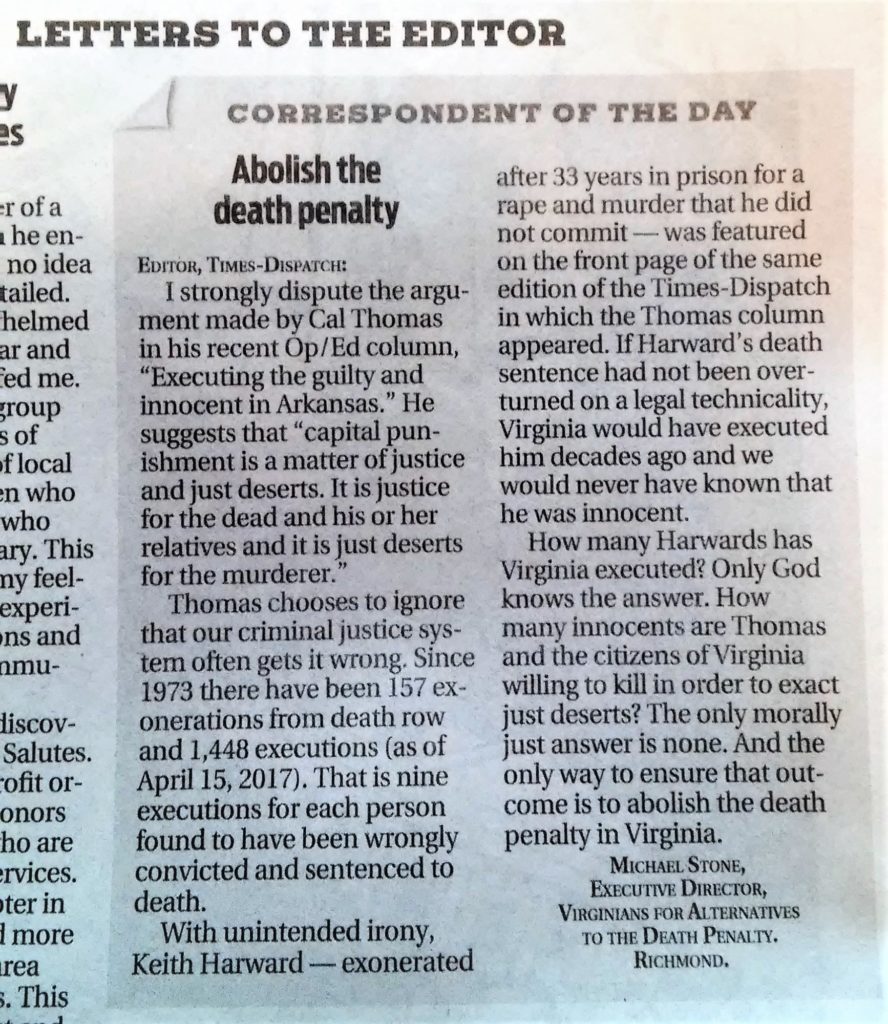 By Michael Stone
I strongly dispute the argument made by Cal Thomas in his recent Op/Ed column, "Executing the guilty and innocent in Arkansas." He suggests that "capital punishment is a matter of justice and just deserts. It is justice for the dead and his or her relatives and it is just deserts for the murderer."
Op-Ed: Virginia's dark legacy of secrecy about executions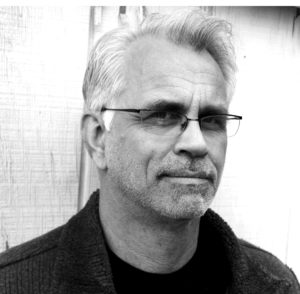 By Dale Brumfield
The newly enhanced secrecy behind Virginia's capital punishment protocols underscores a legacy of death born in institutionalized racism that upcoming executions — including that of Ivan Teleguz, scheduled April 25 — do not just prolong, but exacerbate.