Steady Progress Toward Abolition
August 11, 2020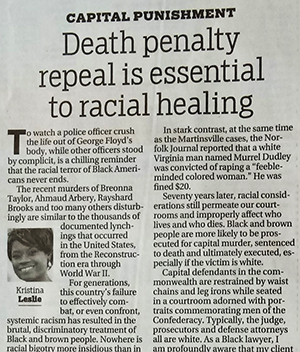 Good news is especially rare and welcome during these tumultuous times in our nation.
In the last few weeks VADP has accelerated its messaging and abolition advocacy in the Commonwealth and nationally:
The Richmond Times-Dispatch carried VADP President Kristina Leslie's op-ed, "Death penalty repeal is essential to racial healing" on July 2. "Nowhere is racial bigotry more insidious than in the application of America's harshest punishment — death," she writes. This piece was shared widely within the national death penalty abolition movement as a resource for other organizations.
You can read the full text here
The Washington Post carried VADP Vice President Paul O'Shea's op-ed, "The time has come to end Virginia's death penalty" on July 26. "Capital punishment in Virginia can be erased in 2021, when the General Assembly considers and passes repeal legislation. It will be an historic step in acknowledging the systemic injury inflicted on Black Virginians over centuries," he writes.
You can read his op-ed here
VADP is joining forces with Virginia Interfaith Center for Public Policy (VICPP) in an initiative to link the death penalty abolition movement with wider criminal justice reform. A newly created position, Criminal Justice Organizer, will focus on the African-American community, particularly religious leaders and their congregations. This individual will be located at the Interfaith Center, but will work in close collaboration with VADP. VICPP advocates for economic, racial, social and environmental justice in the Commonwealth.
Senator Tim Kaine was the featured speaker in a virtual VADP special event on July 30. He spoke about legislation he introduced in the Senate that would abolish the federal death penalty, and the three recent federal executions. The Senator is a long-time supporter of VADP and complimented us on the progress we are making in the Commonwealth. He indicated that once the national election has taken place, he would aid us with the repeal campaign in Virginia, as well as with efforts at national death penalty reform and abolition.
Prospects have never been better for ending capital punishment in Virginia. Our work over the past five years has produced growing political support for abolition among conservatives, murder victim family members, and prosecutors.
The widespread calls for criminal justice reform in the wake of the police killing of George Floyd earlier this year have inspired great support for abolition among numerous Virginia state legislators.
Our Senate abolition sponsor is confident that we have the votes to pass abolition in the Judiciary Committee and on the Senate floor. In the House of Delegates leaders in the Courts of Justice Committee have agreed to patron abolition.
We are working hard to ensure that there is majority support for death penalty abolition among House members. Field Director Dale Brumfield is arranging virtual meetings with members of the state legislature to discuss our campaign. So far we have spoken with 20 of the 100 Delegates with many more meetings scheduled in the coming weeks.
We are also proceeding with plans for our Annual Awards Luncheon that will be held virtually on Saturday, October 24. Look for more details soon.
We are pressing on, as we must, during these enormously challenging times. As always, we are grateful for your support.
The Key Role of Capital Defense Attorneys in the Death Penalty Abolition Movement
June 18, 2020
This was the fourth in a series of Abolition University education sessions for VADP supporters. This event focused on the Role of Capital Defense Attorneys in the Death Penalty Abolition Movement.
One national abolition leader and three capital defense attorneys in Virginia shared their stories for this session:
Henderson Hill, Senior Counsel for the ACLU Capital Punishment Project
Jerry Zerkin, Capital defense attorney
Ed Ungvarsky, Capital defense attorney
Kristina Leslie, Capital defense attorney
Henderson Hill gave a national overview of the great work being done by capital defense attorneys and how that work paves the way for ending capital punishment. Jerry, Ed, and Kristina shared their own experiences in death penalty cases here in Virginia.
Panel members also answered questions from participants in this one hour online session.
Enjoy the video and let us know if you have any questions.
The Nation's Racism, Virginia's Death Penalty
June 5, 2020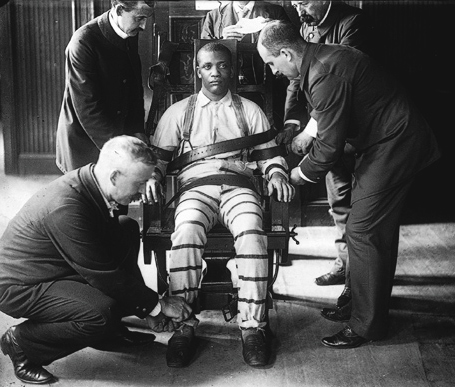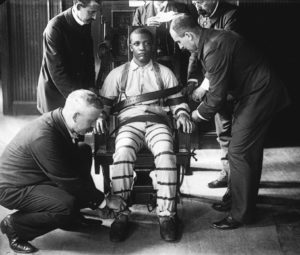 Virginians for Alternatives to the Death Penalty has been fighting the racism and brutality infecting the criminal justice system since our inception in 1991.
Sadly, once again, with the horrific murder of George Floyd we are reminded of these outrages. And we are again committed to their eradication.
In 2000, the Joint Legislative and Review Commission (JLARC) published a Review of Virginia's System of Capital Punishment. Researchers found that a person is more than three times as likely to be sentenced to death when the victim is white versus when the victim is black.
In 2003 the ACLU Capital Punishment Project released Broken Justice: The Death Penalty in Virginia. It found that the JLARC study underestimated the impact of race in Virginia's death penalty system.
Nationally, the numbers are shockingly stark. According to the Death Penalty Information Center, among those executed for interracial murders in the United States, 295 black people were executed for killing white victims. Only 21 white perpetrators were executed for killing black victims.
Of the 1,390 documented executions carried out in Virginia since 1608, only four involved a white person killing a black man or woman, all of them since 1997.
Thus, it took 390 years for the Virginia criminal justice system to determine that the life of a black person, in limited circumstances, was equivalent in value to that of a white person.
The death penalty is a poster child for everything wrong with our criminal justice system – blatant racial disparities, police and prosecutor misconduct, and the propensity for convicting innocent men and women.
While in Virginia we can see the abolition of the death penalty in the near future, addressing the deep-seated issues of institutional racism and lack of accountability for police and prosecutor misconduct are deeper challenges.
However long and difficult the journey, VADP stands united with activists and protesters using their Constitutionally protected rights to petition government.
We urge all of those who believe capital punishment is a gross abuse of power to join us as we salute those on the front lines of change.
Kristina Leslie
VADP President
Michael Stone
VADP Executive Director